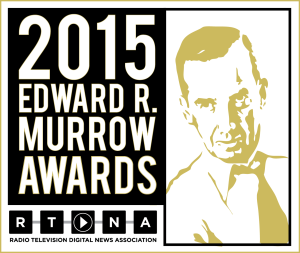 More incredible news for State of the Re:Union! We are honored to announce we've won our third national Edward R. Murrow award. It's a three-peat!
Our Trans Families episode took home the News Documentary award by the Radio Television Digital News Association. The episode, produced by Tina Antolini, tells stories of trans people and their families at many different moments of life.
The episode also recently won a 2015 Kaleidoscope Award, which honors outstanding achievements in the coverage of diversity.
You can see the complete list of winners here.
This is the third national Edward R. Murrow award that State of the Re:Union has won in as many years. Previous SOTRU episodes The Hospital Always Wins, produced by Laura Starecheski, and Pike County, Ohio: As Black As We Wish to Be, produced by Lu Olkowski, were also honored with the prestigious award.
SOTRU is supported by the Corporation for Public Broadcasting and the Delores Barr Weaver Fund at The Community Foundation for Northeast Florida.