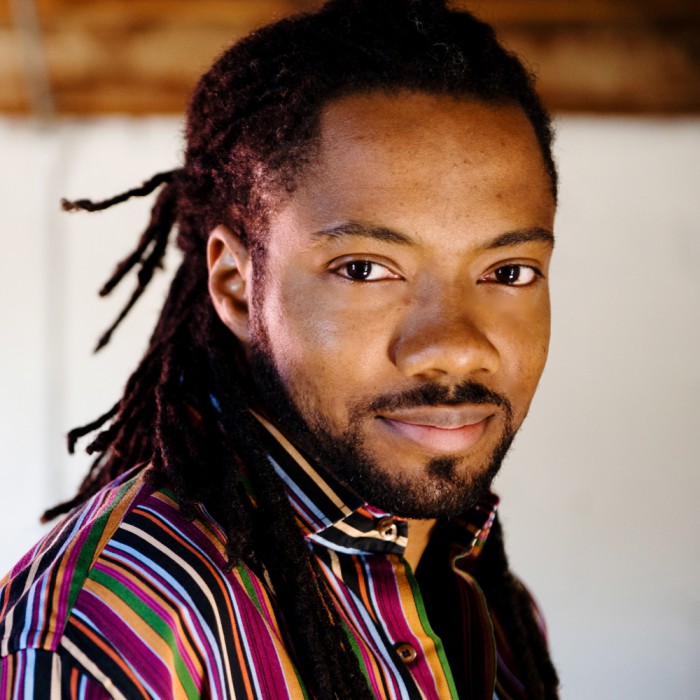 Al Letson is a multi-talented playwright, performance artist and public radio personality who has garnered national acclaim for his distinctive voice and vision. As host of WJCT's State of the Re:Union, he provides a riveting look at American communities that airs on more than 150 public radio stations across the U.S. The Jacksonville native is known for bringing his formidable creative skills to showcase compelling stories and community issues of import to listeners of all ages.
Letson has built a devoted fan base with soul-stirring, interdisciplinary work. Early in his career, he established himself as a heavyweight in the Poetry Slam Movement. He has performed on a number of national, regional and local stages, including HBO's Def Poetry Jam and CBS's Final Four PreGame Show. In 2008, he was selected as a Public Radio Talent Quest winner from more than 1,400 participants, eventually developing his submission into the successful State of the Re:Union (SOTRU) public radio series. A former educator, Letson is also a professional playwright, actor and director. His works include Summer in Sanctuary, Julius X and Griot: He Who Speaks the Sweet Word. His awards include the prestigious Edward R. Murrow Award for the SOTRU episode, "As Black as We Wish To Be."
While his many interests are diverse, the common theme in Letson's work is his effort to bring people together. By examining difficult topics and influential historical themes, Letson strives to focus on our common humanity, while communicating with consummate artistry.